Last summer, the young cyclist and influential Cameron Vandebroucke (@vdbcameron) spent a weekend with her family in Houffalize, in the Ardennes, in a comfortable holiday home. On the programme: sauna with view, Nordic bath, cycling and chocolate! Between evasion and greediness, she tells us about her experience.

During her stay in Houffalize, Cameron Vandenbroucke (@vdbcameron) was able to enjoy a tailor-made show: the passage of the Belgian-Dutch BinckBank Tour bicycle race, right in front of the holiday home. While the sportswoman enjoyed the show, she also gave a few pedal strokes herself, on the road, in this beautiful hilly region.
After the effort, comfort. She and her family enjoyed the comfort of this beautiful house, especially in the superb panoramic sauna and the Nordic bath, which is super family-friendly. And for the evenings, a soft break by the fireplace to relax as much as possible before a good night's rest.
Can you sum up your stay at Ardennes Étape in 3 words?

Relaxing, change of scenery, family.
What was THE pleasant surprise of your #ArdennesExperience, your "wow!" feeling?

What surprised me the most was the tranquillity and beauty of nature. And my favourite moment was when the BinckBank Tour passed in front of the holiday home... three times!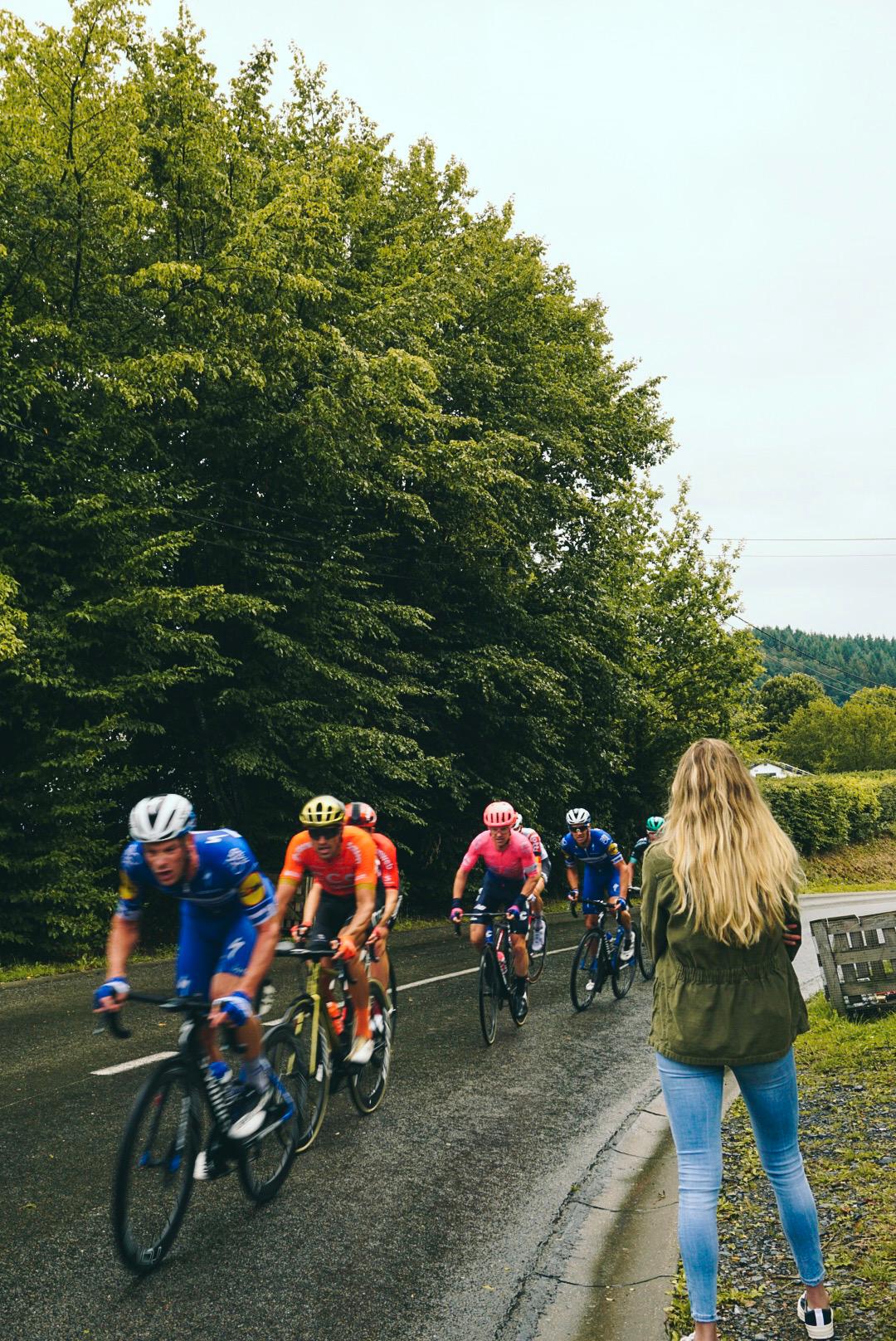 If you had to convince a friend to come to the Ardennes, what would be your strongest argument?

It's a place full of history, in the middle of nature. It's a total change of scenery compared to the city.
Was this your first experience in a holiday home? What is the main advantage compared to other types of holiday accommodation?

It wasn't my first experience. It's bigger, it feels like home, it's more private and it's much more practical to come with your family.
Can you finish this sentence: "For me, going to the Ardennes is..."?

For me, going to the Ardennes is a moment of escape.
Cameron's stay in pictures : get inspired !

Cameron has created a nice montage to share her favourite moments. Discover her stay in the Ardennes, it will give you ideas :
Comfort and style: a holiday home at the top of its class

This holiday home has been designed with care and attention to detail to make your stay here as exotic and enjoyable as possible. The owners have indeed managed to give it a lot of style (if, like Cameron, you want to have the Instagram vibes, you'll be over the moon) while at the same time making it warm and welcoming. It's a mix that's not always easy to achieve, especially in a large holiday home like this one, which can accommodate 18 people.
On the podium of our favourites?
N° 1 The panoramic cylindrical sauna that soothes body and mind
No. 2 The Nordic bath in the garden for family bubbling
N° 3 The braséro corner on the terrace for long evenings